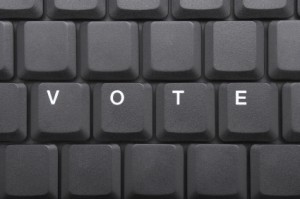 Western Kenosha County school districts that decided to leave the decision about whether students should see the president's speech to the nation's school this morning in the hands of parents may have made a prudent choice, when results of a West of the I internet poll are considered.
The poll presented five options on the speech. The most pro-speech position — "There's no reason to think the speech will be overtly political and it might even be inspirational to some" and the most anti-speech position — "The speech is just a political ploy" — each received 26 percent of the vote. That result might reinforce the idea that there was no consensus on the  issue and it might be best kept out of school.
The single answer receiving the most votes was: "Parents who want their kids to see this can do so at home on the internet. Watch the speech at home" with 32 percent.