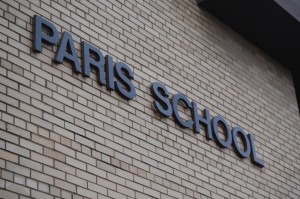 Paris School Foundation representatives came to the Town Board Tuesday looking for a $400,000 shot in the arm for the Paris School District.
They got a pretty clear signal — though not a formal vote — that such a donation from the town's $20 million plus reserves is unlikely before the school demonstrates its commitment to cost cutting by negotiating a teachers contract with substantial cost savings.
Teacher negotiations are scheduled to start Sept. 30. The School Board must pass a final budget and levy for the coming year before Nov. 1.
Town Board members also bristled at the suggestion that the town's savings is a surplus, and said there are plans for the money like buying development rights to keep the town rural in character. Concerns were also expressed about whether the Pheasant Run Landfill, whose payments to the town make up most of the $20-plus million, will be able to continue to stay open in light of changes in the waste industry.
Afterwards, foundation President Bill Beth termed the exchange useful, but disappointing.
"I thought it was a good exchange," Beth said.  "Obviously, I'm a little disappointed."
Beth and other foundation representatives said they are sympathetic to the Town Board's desire to see the School Board make significant changes in its financial picture.
"I don't disagree with what they want to happen with the school," Beth said.
Here 's some video:
Foundation representative Tom Werth explains the group's funding request:
Supervisor Ron Kammerzelt was the first to say he doesn't view the town's $22 million as "surplus." In his words:
Town Chairman Virgil Gentz called for changes in how the school board spends before the town can consider helping out:
Supervisor Kenneth Monson shares his view, first mentioning concerns about town residents who are not in the Paris School District and later saying he too wants to see what happens with teacher negotiations:
School board members Lisa Ashmus and Connie Bevry attended the meeting, but did not make statements.
No future meeting between the groups was discussed.