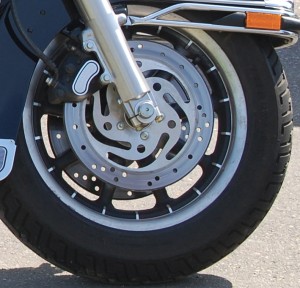 The property that hosts the Country Thunder music festival each summer has won Randall's approval to host a motorcyle rally this October.
Dubbed the "Big Border Rally," the event is scheduled to take place Oct. 9 to 11, at the Shadow Hill Ranch, 2305 Lance Drive (Highway P). It is being organized by Biker Information Guide, a magazine and website.
Both the Randall Plan Commission and Town Board unanimously approved the event as presented Thursday night. Final approval for the requested amendment to Shadow Hill Ranch's conditional use permit to allow the event lies with the county.
This is the first year for the event, said Jennifer Knourek, BIG spokesman.
"We hope this will be an annual event that will grow and that will help the community too," Knourek said.
The event will include a motorcycle show, entertainment including two live bands, and other biker oriented activities like various slow races and skills courses.
Two citizens at Thursday's meeting, including one neighbor of the ranch property, spoke in support of the event.
In answer to a question from the Plan Commission, Knourek said she does not expect a large number of the attendees to be from outlaw or Hell's Angels type motorcyle clubs.
"This is not the type of rally that they're going to want to come to …" Knourek said. "It's like inviting them to the golf course."