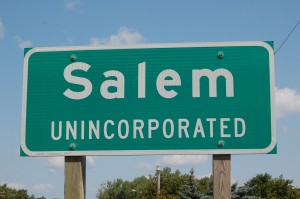 An open house format meeting on the proposed Salem fire station/public works facility will be held before the special Town Board meeting at which a decision may be made on the fate of the $8 million project.
The open house will start at 5:30 p.m. The less formal format will allow "citizens and interested parties to view information and ask questions of the town consultants, board members and employees" regarding the project, according to the public notice of the meeting. "Citizens are encouraged to attend and participate in one-on-one conversations with those individuals who are present and who are well versed in the topics."
The special Town Board meeting is scheduled to begin at 6 p.m. Both will be at Town Hall. Citizen comments are on the special Town Board meeting agenda.
The fire station/public works garage project was the subject of a special Town Board meeting last week, which was inconclusive. Items relating to the project were then put on last Monday's regular meeting agenda, but were later pulled by Chairman Linda Valentine.
The building would replace the Trevor Fire Station and the current public works garage, also in Trevor.  If approved soon, the project may be eligible for federal grant money.