The Wheatland C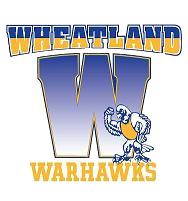 enter School District is now looking at Oct. 20 for a special election to pass a tax levy referendum.
The board is looking to extend authority to exceed the state revenue limit by $300,000, authority it has had for four years but which is expiring for next school year.
The board will likely structure the referendum the same as a referendum that failed in April. That action sought to allow the district to continue to tax $300,000 over the state revenue limit. The measure this April failed by 43 votes.
An Oct. 27 date, which was considered earlier, was judged as being too late to get the vote certified and adjustments made to the budget and levy information to municipalities before a Nov. 1 deadline set by state statutes.
Earlier dates were rejected after board discussion Tuesday so that the board has time to get information out about the referendum and its possible effects.
"That will give us time to get the word out," said board member Timothy Driscoll. "I think we need to give us some time."
The board is expected at the Aug. 25 meeting to formally pass resolutions authorizing the referendum and to conduct a special election.