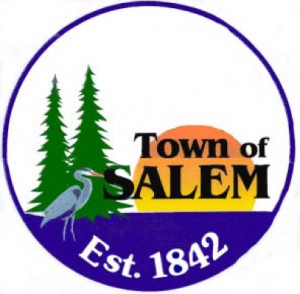 The Salem Town Board has denied tort claims of several residents for damage due to the June 19 flooding, but will work — through the Salem Utility District — on possible future solutions to flooding problems.
One possible solution might be the installation of back water flow valves preventers for select properties, said John Bjelajac, attorney for the utility district.
Bjelajac also recommended the denial of the claims based on the fact state statutes say the town has no liability for overflows of a sewer system unless the town has not maintained the system or knew there was a problem but failed to correct it.
"Our sanitary sewer system is well-built, but when we take on water from a 500-year rain, we do not walk away unscathed," Bjelajac said.
The motion for the denial was approved unanimously, though Chairman Linda Valentine said "no one likes to hear us say that"  while making the motion.
But some possible hope for the future was presented by Bjelajac when he asked for permission to explore the valves or other solutions. The board unanimously approved the district looking into the valves and other solutions.
The district may be able to report back on specific solutions, their cost, whether the district can fund them or there would be a cost sharing with property owners and related issues at the next Town Board meeting, Bjelajac said.
In the meantime, Bjelajac said he would continue to talk with those affected.
"I'll gladly meet with any of the affected residents," Bjelajac said.
The June 19 rain storm dumped 5.5 inches of rain on portions of southern Kenosha County.