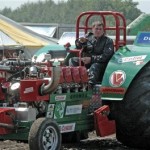 The Kenosha County of Fair has plenty of pull — as in pulling competitions.
The fair's pull categories range from garden to 14,500 pound tractors.
There are two nights of  tractor and truck pulls at the fair.
The Wednesday, Aug. 19, 6:30 p.m. program is:
9,500 pound farm tractor, no blower, 3,000 RPM, 8 mph.
12,500 pound altered farm tractor.
6,500 pound modified tractor.
5,000 pound modified antique tractor.
7,000 pound modified antique tractor.
6,200 pound super stock truck.
The Thursday, Aug. 20, 6:30 p.m. program is:
14,500 pound out of field tractor, 3,000 RPM, 10 mph.
6,500 pound Ltd. pro tractor.
6,500 pound modified tractor.
6,500 pound ProStreet truck.
6,200 pound Super Stock Truck.
8,000 pound Super Street Diesel Truck.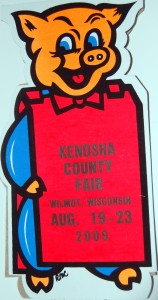 The pulls take place in the Wilmot Raceway in front of the grandstand. Admission to the pulls is free (gate admission required).
Contact Denny Thomas, 210-7300, or George Krikau, 206-8419 for an application to participate.
If the big iron isn't your thing, you might want to check out the garden tractor pull, as either a spectator or a participant. The event starts at 10 a.m. Saturday of the fair, with weigh in starting at 9 a.m. Entries are $7 now. An entry form and full rules are available in the fair book.
The garden tractor pull has 10 classes, including two for children 10 to 15 years old. Competitors in the kids classes must wear a helmet and show ability to drive.
Places first through sixth win cash prizes.
The Kenosha County Fair runs Aug. 19-23 this year.
Earlier crows:
More than a fair amount of racing