View CHS stadium site in a larger map
A representative of the general contractor for the Central High School athletic facilities project told the School Board there was a only a 35 percent chance the football/soccer stadium will be ready to host the school's homecoming football game Oct. 11.
Superintendent Scott Pierce said he was surprised by the dire forecast.
"I didn't know it was that low," Pierce said of Camosy Construction representative Todd Peyron's estimate. "The odds are not in our favor."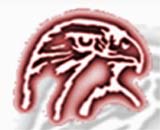 Pierce said the school has rescheduled all football and soccer games to be played at opponents' stadiums for this season, but was still counting on being able to host the homecoming games.
The chief problem with the stadium project has been poor soil found once digging at the site began. That has meant deeper digging and replacing peat soil with clay taken from "borrow pits" elsewhere on the school site. The first estimates were that the stadium should be ready for the opening of football season. Later the estimate was adjusted to October. Tuesday's dismal forecast was the latest prediction.
Opening of a new tennis facility in time to host matches this season also is in jeopardy, but perhaps not as bad as the stadium, Peyron said.
The problems have caused new costs. Powers Lake Construction, the contractor doing the site work and digging, has submitted a bill for $194,000 in new costs, Peyron said.
But Pierce and board members were quick to point out the amount of money the district can spend on the project is set. Overruns for parts of the project will have to be made up by scaling back other aspects.
"We can't spend more," Pierce said. "We have to work within the dollars we have."