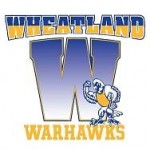 Milk will be a little more expensive at Wheatland Center School this coming school year. The School Board this week raised the price to $35 per carton.
But it was not without discussion.
The board discussed keeping the price at last year's 30 cents, since the price the school will pay for milk has not changed. But the overall  lunch operation did end last year with a deficit and in the end the board felt it needed to address mounting costs.
Board member Timothy Driscoll suggested raising the price just for chocolate milk, which he saw as less healthy. That suggestion received no support from another board member.