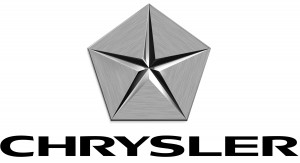 It appears Fiat will not buy the Chrysler Engine Plant, possibly ending the city's long association with car manufacturing.
Gov. Jim Doyle today made the following statement regarding Chrysler:
"Today, I learned that it is unlikely that Chrysler will exercise its option to purchase the Kenosha car-engine plant. Although today's news is disappointing, it is not a surprise.
"Over the past several months, my team and I have had numerous discussions with Chrysler and Fiat officials. Though today's news is disappointing, Sergio Marcchione, Fiat CEO, has committed to examining the Kenosha plant for future opportunities within the Fiat group. I thank him for considering a future partnership.
"We all know that Kenosha is a great community that has some of the best and hardest workers in the world and I will continue to work diligently with Fiat, other companies and local leaders to promote Kenosha and its workers."
The plant employs about 800 people, some from Western Kenosha County.