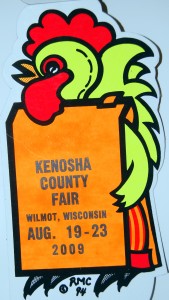 When you see all the exhibits by young people at the fair, it's easy to conclude that the fair is a kid thing.
Not so. There are a whole list of categories that anyone can compete in known as open classes.
There are animal competitions such as dairy cattle, beef cattle, swine, sheep and smaller animals too.
There also are a whole range of non-animal classes such as plants, cultural arts, photography, wood working, foods and more. There are even senior citizen classes for people 62 and older and open youth classes, for children ages 5 to 12 who are not affiliated with an organized program with adult leadership, such as 4-H.
Unfortunately it's too late to enter open class exhibits for this year's fair. Entries are due by the fourth Friday in July. But seek out the exhibits when you visit this year and start planning your entries for 2010.