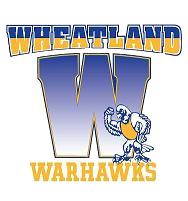 Wheatland Center School District voters will likely have a tax levy referendum to consider this October.
The School Board passed a resolution Monday night saying they intend to hold a referendum and start informing the community of that intent as early as registration next week.
The board will likely structure the referendum the same as a referendum that failed in April. That action sought to allow the district to continue to tax $300,000 over the state revenue limit, which essentially would extend authority granted four years ago, but which has expired. The measure this April failed by 43 votes.
Monday's vote was not a formal resolution to hold a referendum. That will likely come at the second board meeting in August.
But the board wanted to make some kind of statement about its intentions before the registration sessions.
"We should have something at registration saying a referendum is being planned for,' said board member Kandi Horton.
Board President Christopher Serak said while registration would reach school families, he was more concerned about other residents of the district.
"It's the rest of the community that we have to reach," Serak said.
But given the close margin in April, Horton said more school families have to be persuaded too.
"How many of our parents didn't get out to vote?" Horton asked.
In addition to the public relations effort, stating the board's intentions will allow recruiting to begin in earnest for a community committee that will help distribute information about the vote.
Board members discussed a rough timeline for a referendum. With no fall general election scheduled for November this year, the Wheatland referendum likely will take place Oct. 27.
Board members also want to emphasize the authority they seek is just an extension of the authority granted four years ago, and in that sense they see it as not a tax increase.
"Keep using the word extension," board member Troy Bruley said.