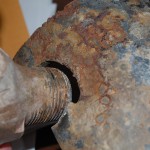 The boil order in effect for users of the village water system in Paddock Lake has been lifted.
The order went into effect Tuesday after a water main break was detected in the system, which generally serves the east side of town, also known as the Dells neighborhood. Private wells, which serve the rest of the village, weren't effected.
Crews from the village and Wanasek Construction repaired the break last Tuesday night, but had to wait for two days of clear water tests for bacteria to lift the boil order.
"The water is now safe for consumption and can be used in the same manner as you are accustomed to," said a statement from the village distributed to users of the system.
Related story:
Paddock Lake boil order won't be lifted until Friday at earliest