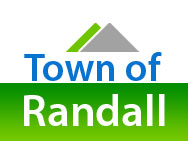 Randall is in line to receive a grant to address flooding issues at the Nippersink Bowl.
But there's some process to go yet and the town will not actaully receive the grant funds until the project is complete.
Kenneth Ward, the town's engineer, reported the good news at last week's Town Board meeting. The Community Development Block Grant is for $100,000 with the  total project cost being $170,000.
The town will have to have a public hearing on the project. Ward suggested doing so at the second Town Board meeting in July.
The town also will have to form a committee as part of the grant's requirements. Supervisor Robert Gehring agreed to serve as the board's representative on the committee and former town Chairman Matt Ostrander agreed to be the at-large member. Ward is suggesting three more Nippersink neighbors be added to the committee.

View Larger Map