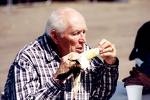 The first annual Taste of Kenosha County State Line Food Family and Music Festival will take place this weekwend at the Wilmot Mountain Ski and Snowboard Area, 11931 Fox River Rd., Wilmot.
As the economy continues to stay questionable, more and more individuals are vacationing locally to enjoy time with the family. As Americans are looking for cost effective entertainment venues, the Taste of Kenosha County hopes to offer an inexpensive food and music festival that suits their budgetary needs and provides a means of enjoying a local, affordable, family friendly entertainment experience.
The three-day fest opens Friday, June 19, and runs 5-10 p.m; Saturday, June 20, 11 a.m. – 11 p.m.; and Sunday, June 21, the grounds open at  7 a.m. for flea market visitors. The Taste opens at 11 a.m. and the Taste and flea market both close at 8 p.m.
Admission is $5 for adults. $2 age 6-12, and children under age 6 are admitted for free. Parking is also free.  
The fest will offer food samples from the best local and expanded border line restaurants, bars, greasy spoons, and watering holes.
For more information and to view the daily activities, go to www.wilmotmarket.com