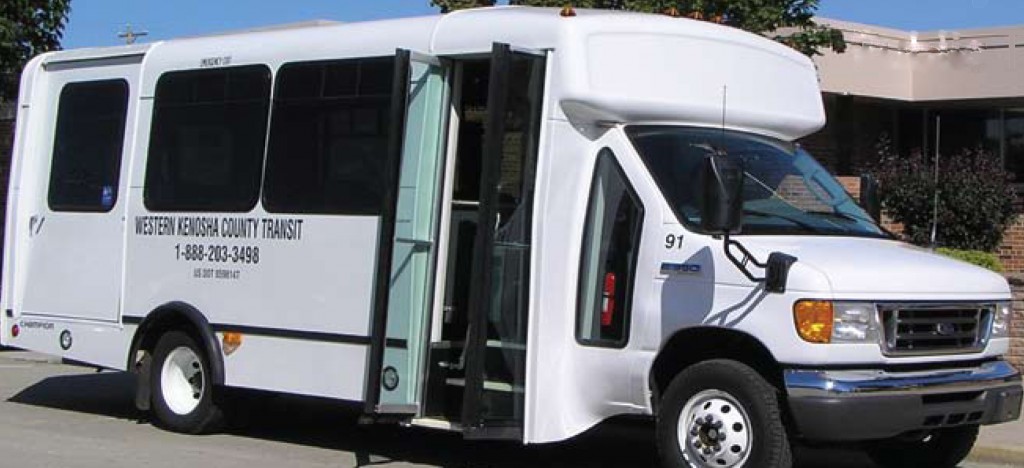 The transit system that runs west of the I is expanding.
Based on feedback from the riders of the system, Western Kenosha County Transit will run on Saturdays beginning June 13.
The new Saturday service includes two deviating routes with specific pick up times on a limited amount of regular stops. The buses will deviate between the stops in order to offer the most flexible service possible.
Because the buses do not follow a fixed route, flagging a bus is not an option on the Saturday service, said Stephanie Phillips, transportation coordinator. Instead, a rider within the service area simply calls at least one-hour in advance of the preferred pick up time.
There are two ways of using the Saturday buses:
Simply board the bus at any of the scheduled stops.
Call dispatch and ask the bus to pick you up at your home.
The Saturday routes provide local service in the county as well as direct service to Kenosha, Lake Geneva, and Antioch. The routes are:
Kenosha to Lake Geneva Direct
Originates at Southport Plaza and ends in Lake Geneva with local stops along the way in Paddock Lake, Silver Lake and Twin Lakes.
Becomes Lake Geneva to Kenosha Direct on its east bound return to Southport Plaza
Kenosha-Paddock Lake- Antioch ExpressOffers an express loop from Southport Plaza to Antioch via Paddock Lake.
Saturday service runs between 8 a.m. to 5:15 p.m. Schedules are available Bear Realty in Paddock Lake, Aurora Medical Center in Twin Lakes, and at all town and village halls. If you would like a schedule mailed to you, please call 888-203-3498 or visit: www.co.kenosha.wi.us/countytransit.html.
Western Kenosha County Transit is the public bus serving western Kenosha County towns and villages. Bus stops are located in Twin Lakes, Silver Lake, Trevor, Salem, Paddock Lake and Bristol. Service is provided to Kenosha, Antioch and Lake Geneva.