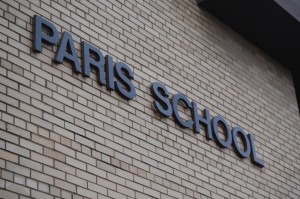 Paris School District voters will go to the polls today to vote on a referendum School Board members say will decide whether the school can remain open beyond the 2009-10 school year.
Polls will be open until 8 p.m.
Here's the referendum language:
OFFICIAL REFERENDUM BALLOT
June 9, 2009
Shall the following Resolution
be approved?
RESOLUTION AUTHORIZING
THE SCHOOL DISTRICT BUDGET
TO EXCEED REVENUE LIMIT
FOR NON-RECURRING PURPOSES
BE IT RESOLVED by the School Board
of the Joint School District Number 1,
Towns of Paris and Bristol, Kenosha
County, Wisconsin, that the revenues
included in the School District budget
be authorized to exceed the revenue
limit specified in Section 121.91, Wisconsin
Statutes, by $435,000 for the
2009-2010 school year; by $495,000
for the 2010-2011 school year and by
$585,000 for the 2011-2012 school
year for
non-recurring purposes.