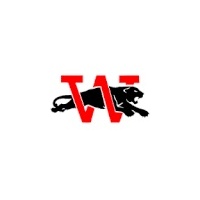 Besides graduating the Class of 2009, Wilmot High School also inducted new membes of its Wall of Fame at the graduation ceremony Sunday.
The newest inductees into the Hall of Fame are:
Colleen McBride, Class of 1976. — Most memorable moment at Wilmot (from graduation program): "As Student Council president myself and the vice president, Joe Carlson, lobbied to change the school song from 'when those Wilmot boys …' to 'when those Wilmot Panthers …' This small change in wording created strong feelings in the community. We were featured in the Westosha News and billed as rabble rousers."
Grace Merrill, Class of 1952 — Most memorable Wilmot moment: "The close friendships that were developed between the students and staff. Those close bonds were maintained and continue even today. Our class has maintained this close connection through the years and still even today, communicates as classmates."
Marguerite Balazs, Class of 1975 — Most memorable Wilmot moment: "Music and debate were among my favorite memories while at Wilmot Union High School. Both were challenging, requiring hours of preparation, however both activities instilled a sense of pride and accomplishment upon the completion of an event. I also learned to appreciate physical fitness and still enjoy playing tennis."
Mike McDonough was also added to the wall this year, but will receive his award at next year's graduation.