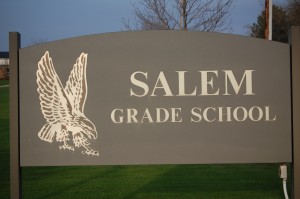 The Salem School District is looking for residents interested in filling the vacant School Board position.
Interested individuals should prepare:
Contact information including address.
Letter of interest including reasons for wanting to serve on board.
Brief resume, include past or current public service, education, other information you feel is relative to this public service opportunity.
The above information should be sent to:
Salem School District
8828 Antioch Road
P.O. Box 160
Salem, Wisconsin 53168
ATTN: Board Vacancy
The deadline  for sending information is June 10.
District administrator David Milz said no date has been set for making the appointment.
The vacancy was created when then board President Patricia Merrill resigned in April shortly after a fourth tax levy referendum in the last year was defeated.