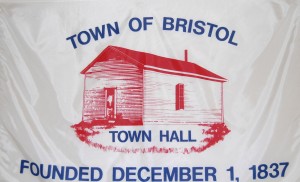 Patrons of the Bristol 45 Diner may someday have more paved lot to park on thanks to action taken by the Town Board Wednesday.
The board approved the sale of about .1 of an acre of park land adjacent to the restaurant on Highway 45 south of 83rd Street. That 10-foot wide strip on the east and north side of the business' parking lot should allow an unpaved portion of the diner's lot to be paved and meet a county requirement that there be a 10-foot green space strip between a business's lot line and any paving.
Diner owners Glen and Tricia Nelson will pay the village about $2,100 — or 82 cents per square foot — for the land.
The money will be earmarked for use to improve Veteran's Park, which is adjacent to the diner. Town administrator Randy Kerkman suggested the money could go toward a gazebo for the park.
Supervisor John McCabe also suggested that the buyer pay all seller fees, which was incorporated into the motion for the sale before its approval.
The motion to make the sale passed unanimously.