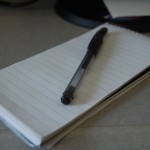 It's been a busy day and we'll have some compelling content to post before the night is over.
This afternoon, we covered the Kenosha Law Enforcement Memorial Ceremony. We have video and photos from the moving program.
Tonight, we will have reports from the Wilmot High School Board and Bristol School Board meetings.
And, we'll update the garage sales page.