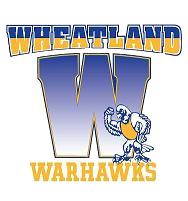 Wheatland Center School will still have summer school this year, but fees for some classes will increase.
The board has been working on closing a projected $20,000 gap in funding for summer school.
Academic courses in Wheatland's summer school will still have fees of $5 per class per student for 20 classes, said Scot Huth, district administrator. But some enrichment type classes — like cooking or arts — will see their fees increase from $15 to $75 per class per student.
If enrollment is about the same as last year, this should make summer school close to breaking even, Huth said, perhaps tightening the deficit to a few thousand dollars.
The board, which had a special meeting on the subject Monday, wanted to make sure students who benefit from staying in touch with academics over the summer or needed remedial help still had easy access to summer school. Hence the low fees for those kind of courses.
"We didn't want to discourage families," Huth said, from taking academic courses.