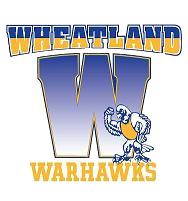 Wheatland Center School Board members will be discussing their options regarding another referendum over the coming months.
That discussion got started Tuesday with two new board members, Troy Bruley and Mary Ochoa-Petersen, officially taking their seats. They replaced board members Vincent Mosca and Mary Kaddatz, who did not run for re-election in April.
Also in April, the board had a referendum seeking to give the district permission to exceed the state revenue limit by $300,000 for the next four years. A similar referendum passed four year ago, after several attempts, but that authority expired with the current school year. This April, the measure failed with 412 no votes and 363 yes votes.
The board did not make a decision Tuesday on having another referendum, but will be putting referendum discussion on upcoming meeting agendas, said administrator Scott Huth.
"I think there's sentiment to look at that again." Huth said in summarizing the board's discussion.
If another referendum were to be held, October might be a likely time, Huth said.
The board had been watching the Salem School referendum results with interest, Huth said. Salem on Tuesday sought authority to exceed the revenue limit by $1.6 million for three years.
"It's a sad day," Huth said about the Salem defeat by a 483-vote margin.
While considering their options, the Wheatland officials will be doing some research such as getting poll lists to see whether families with connections to the school voted in the April referendum. The board will also be working on how to communicate effectively that their referendum would not increase the tax burden but extend the authority granted four years ago, Huth said.
"Some people see a referendum and think we just want more money up and above," Huth said.
For the short term, about $146,000 in stimulus funds the district will receive from the state will help, Huth said. However, that money can only be used for certain expenses.
In a another matter related to the school's finances, the board also discussed charging more for outside use of the facility by community groups.
In the past, the district has absorbed some of the cost of keeping the building open for groups, such as clean-up by school staff or electricity use. But a tighter budget is causing the board re re-examine that policy, Huth said.