This page sponsored by Skinner's Service, Twin Lakes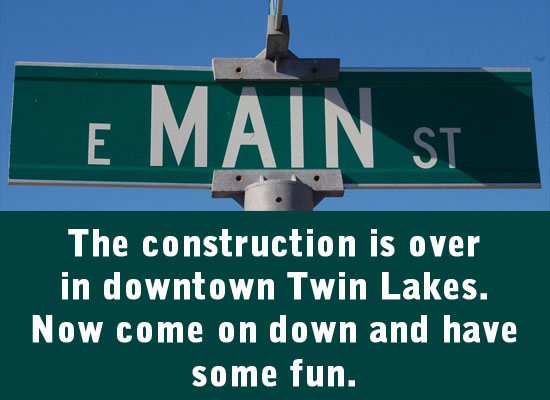 Twin Lakes will host a block party on Oct. 23 to celebrate the completion of the Main Street construction project.
The evnt will begin at 5 p.m. and admission will be free. Food and beverages will be available for purchase.
Activities will include:
Krystal Cooke will perform from 5:30 to 7:30 p.m.

Chasing Amy will perform from 8 to 11 p.m.

There will be two outdoors screenings of movies: "American Graffiti" at 6 p.m. and "Days of Thunder" at 8 p.m.
Main Street businesses waiting to welcome you are: