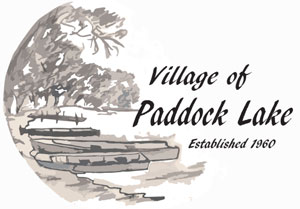 The Village of Paddock Lake is accepting applications for two (2) full-time seasonal public works positions, May through October, and one (1) Lake Protection District position May through September.
Responsibilities will include the ability to assist existing Village Public Works staff with day-today operations involving maintenance projects and assist the Lake District aquatic weed harvester operator.
Applicants must be 18 years old and have the ability to pass a drug and alcohol exam and fit-to work test.
Village applications and job description are available here. Applications must be returned to the Village of Paddock Lake Administrator at tpopanda@paddocklake.net or mailed to Tim Popanda at 6969 236th Ave. Paddock Lake, WI 53168.
Application submittal deadline is 3:00 pm May 8, 2020.
THE VILLAGE OF PADDOCK LAKE IS AN EQUAL OPPORTUNITY EMPLOYER