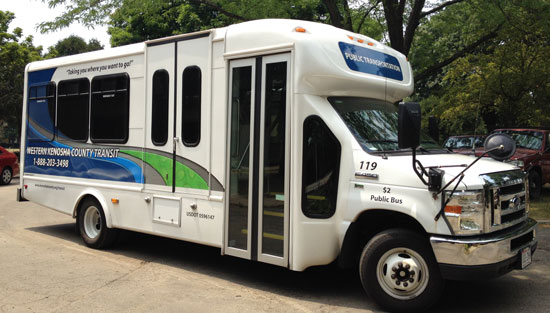 Note: Western Kenosha County Transit is a westofthei.com sponsor. This is a paid announcement. — DH
Looking for part time work but not interested in nights and weekends? Western Kenosha County Transit has the job for you.
Drivers are sought for variable shifts Monday through Friday between hours of 6 a.m. and 6:30 p.m. Average of 25 hours per week. Must be at least 25 years old and have a good driving record. Knowledge of Kenosha County geography is a plus.
Apply on line at www.thekac.com or in person at KAC- 1218 79th Street, Kenosha WI 53143. Questions can be answered by Mark at 262-658-9561.